Young Carer's Action Day is 16th March 2021
Well, not long ago most people did not know much about young carer's and there was very little support offered to them. This has changed quite a lot in recent years by using the media and social media to really shine a spotlight on young carers.
In fact, Young Carer's Action Day has always been called Young Carer's Awareness Day but this year it has changed. Yes, it's great to raise public awareness of young carers and what they do. But we need to do more than just encourage public sympathy for young carers and everything they have to do at home. We need to use the day to get people to take action to support young carers.
Lets just recap what we mean by a young carer.
Young carers are children and young people aged 5-18 who help to look after somebody in their family because that person has a disability, illness, mental health difficulty, or because that person misuses drugs or alcohol.
Many children and young people help out at home with things like washing dishes and keeping their room tidy but young carers do more than that. There are lots of different things that young carers might do to help, these could include:
Helping to do the shopping
Cooking
Cleaning
Looking after younger brothers or sisters
Giving medication
Helping the person they care for go to the toilet or have a shower
Keeping them company when they're feeling down. Lots of young carers say that they worry about the person they care for when they aren't with them and feel they need to check they are okay.
Caring can sometimes be a very positive experience and can help young people to develop useful skills like communication, time management and empathy, which can be very useful when applying for jobs or further education.
Sometimes caring can be difficult and can affect different areas of a young person's life, including how they feel, their family life, social life and education, among others.
We are very lucky in Wallsend that we have a dedicated young carers service and organisation, within the North Tyneside Carers' Centre.
There contact details are:
North Tyneside Carers' Centre,
Suite 9
Saville Exchange
Howard Street
North Shields
NE30 1SE
(0191) 643 2298 enquiries@ntcarers.co.uk
Here are a couple of short films made by the young carers' team from a couple of years ago.
At North Tyneside Carers' Centre, lots of support is offered to young carers, including:
Practical and emotional support to young carers and their families around their role as a carer
A much needed break and the opportunity to relax with their friends
Opportunities to work on social action projects that can bring about positive change in both their own lives and the lives of others.
They have Family Support Workers working with young carers and their families to provide practical and emotional support.
There is also a Breaks and Activities Worker and a team of Sessional Workers that help young carers to take a break from caring, explore new activities and make friends with other young people who are in a carer role.
The Social Action team offer young carers the opportunity to share their views and influence change for young carers. These projects are designed by young carers themselves.
If you need any information or support please contact the great team at the centre – using either the phone number or email address above.
Remember:
As well as the Young Carers' Team at North Tyneside Carers' Centre there are many other people and organisations that you could talk to and ask for help from.
These include:
School Nurses
Youth Worker
Pastoral teams or your 'head of year' at school. Anyone at school that you know you can trust and ask for help from
Your doctor or local GP
Social Workers
Friends or family members you can trust and talk to
Kooth is also a brilliant website, packed with information and support for young people in North Tyneside. Kooth is free, safe and offers anonymous online support for young people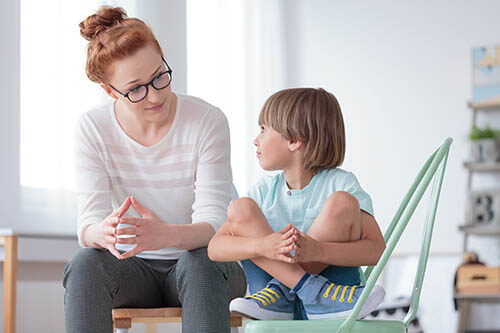 Also, YMCA North Tyneside run an after school club at Churchill College (when COVID restrictions allow), which is open to young carers' and their friends. If you are interested contact
warren@ymcanorthtyneside.org
So, back to Young Carers' Action Day…
What is the theme for YCAD 2021?
Young carers have decided they wanted the day to be about their futures, highlighting the incredible skills they have developed through being a carer – like resilience, time-management and empathy.
These are all important skills, not just for young people moving into higher education – but also for those looking to enter the workplace. What's more, they are skills highly sought after by employers.
So YCAD 2021 will be all about young carers' futures. The theme is: Protect Young Carers' Futures.
What will we be calling for during YCAD 2021?
Young/young adult carers have said that they were really clear that YCAD 2021 must be about action and delivering change for young/young adult carers.
One of things they are doing is engaging with employers and organisations, calling on them to recognise their skills so employers are much more likely to recruit young/young adult carers.
Also they will be contacting decision-makers in the UK to develop new national Action Plans for children and young people with caring responsibilities – which must address education, employability and health and wellbeing.
Finally, they will be promoting and highlighting all of the amazing skills so many young carers have, as a result of their caring duties, but reminding governments that they need to do more so young carers' skills count.
What can you do? Campaign Pack
You and your friends could use this pack to campaign and raise awareness about young and young adult carers and the issues that are important to them. There are lots of suggestions on how you can plan and take action to support the goals of #YoungCarersActionDay.
Thanks for reading this weeks session. Please use the contact details for either the North Tyneside Carers' Centre or YMCA North Tyneside for more information or support.
See you next week!